NY women and children can eat more fish from Lake Ontario, other waterways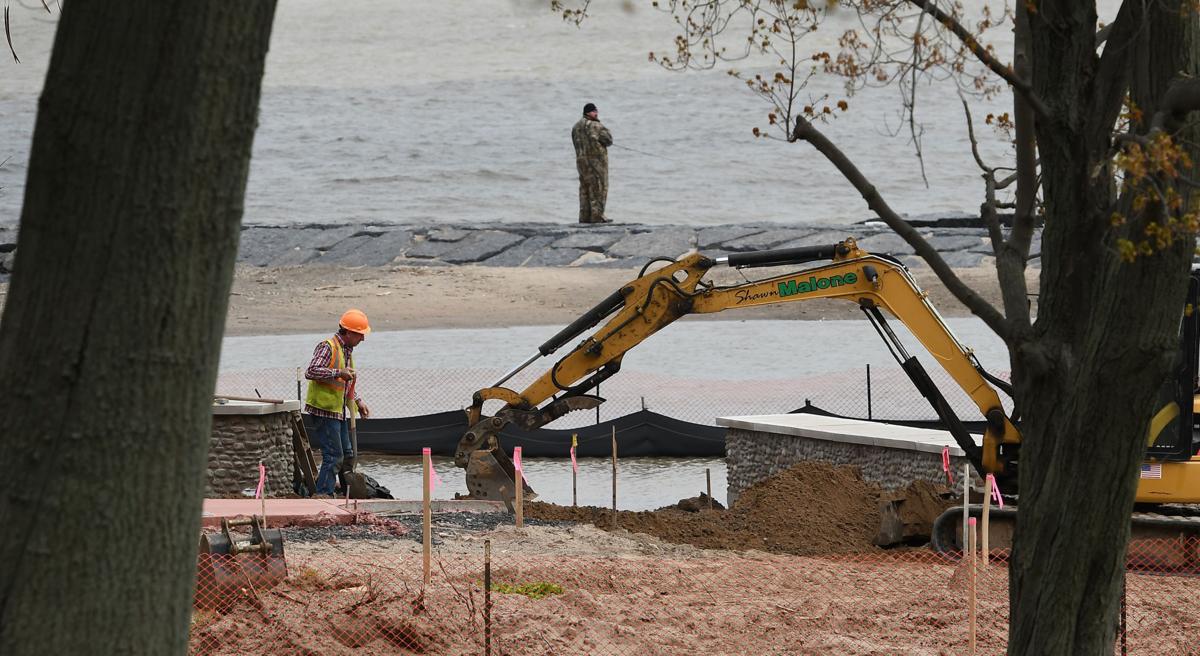 Women and children can eat more fish from Lake Ontario and several other New York waterways after the state Department of Health updated its guidance on Monday. 
The recommendations for fish caught in Lake Ontario cover women under age 50 and children under 15. They may eat up to four meals a month of brown bullhead, rainbow smelt, rock bass, white sucker and yellow perch. They can also eat up to one meal a month of lake trout, channel catfish, brown trout and all other fish. The health department recommends not eating carp caught in the lake. 
In the Finger Lakes region, the department also updated its guidance for eating fish caught in Skaneateles Creek, which extends from Skaneateles Lake to the Seneca River. Women under 50 and children under 15 can eat up to one meal a month of brown and rainbow trout, and four meals a month of all other fish. 
According to the health department, the recommendations are issued because some fish can contain chemicals, such as mercury and PCBs. For women who become pregnant and eat fish that contain contaminants, there is an increased risk that the chemicals can affect the development of children. The chemicals can be passed from the mother to the child through breast milk. 
The basis of the recommendations is the state Department of Environmental Conservation's statewide fish monitoring program, which collects fish contaminant data. New data allowed the state Department of Health to change its guidance for 17 waterways across the state. 
State officials say the updated guidance highlights the effectiveness of bans on the use of certain industrial chemicals and efforts to clean up contamination in the Great Lakes basin. 
"It is very exciting when we see a decline in chemicals in fish that allows whole families to enjoy fresh-caught fish meals from some of the largest fisheries in New York state," state Health Commissioner Dr. Howard Zucker said. "Lake Ontario, and the Niagara and St. Lawrence rivers offer incredible fishing opportunities. By following our advice anglers can make healthier choices about eating and sharing the fish they catch with families and friends, while reducing the potential for exposures." 
For other central New York lakes, the state Department of Health's guidance stands. There are certain fish that can be eaten out of Owasco Lake. The advice for women under 50 and children under 15 is that they can eat up to four meals a month of rainbow smelt. The amount of rainbow trout and yellow perch that can be eaten depends on the fish's size. If the rainbow trout is more than 20 inches long and the yellow perch is over 10 inches long, then they can have one meal a month. If the fish is smaller, then women and children can eat up to four meals a month. They also can have one meal a month of all other fish, but shouldn't eat smallmouth bass and walleye. 
The agency recommends not eating any fish caught in Onondaga Lake. 
After the health department updated its advice, DEC Commissioner Basil Seggos touted New York as "home to some of the world's best fishing."
"New York state is making significant investments and undertaking critical actions to protect our waters from contamination," Seggos said. "Holding polluters accountable ensures anglers, both expert and novice, can enjoy fishing state waters with the information they need to determine when and where they can safely eat their catch." 
Politics reporter Robert Harding can be reached at (315) 282-2220 or robert.harding@lee.net. Follow him on Twitter @robertharding.
Stay up-to-date on the latest in local and national government and political topics with our newsletter.
(Except for the headline, this story has not been edited by WCT staff and is published from a syndicated feed.)
Powered by the Echo RSS Plugin by CodeRevolution.